The Tail of Two Dogs
For this week's blog entry I am going to try my hand at a little fiction. Enjoy!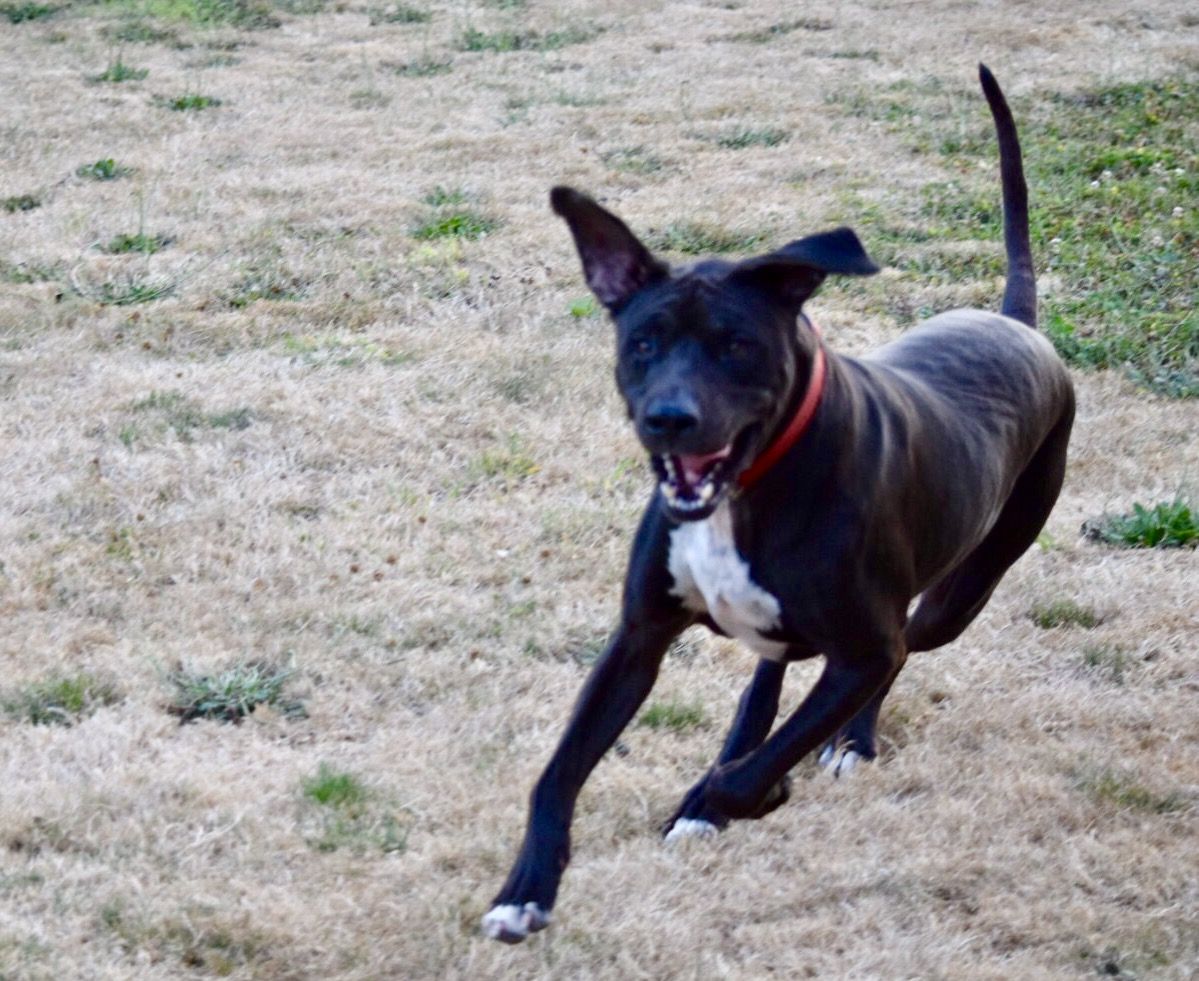 Fred
Fred was a very happy dog and he had a great life with two owners who were in love with him. He was on the best dog food, had all of his vaccines and was on monthly preventatives. His owners worked much of the day, so they installed a large dog run in their back yard to allow Fred to play for hours during the day and get plenty of sunshine.
Ginger
Ginger is another beloved pet; she was the apple of her mother's eye. She was the most pampered pooch she knew and was treated like a princess. Ginger stayed in the house most of the time, but would venture outside to play a bit and do her business, but rarely did she leave her mommy's side.
Fred
One day, while out in his run, Fred encountered a smell unlike anything he had ever smelled before. He just had to learn what this smell was and he was going to do anything he could to find it. Soon he was biting, digging and tearing at the fence until he had four broken teeth and his paws were bloody. He eventually escaped his kennel and took off to find the source of the wondrous smell.
Ginger
One day Ginger was resting in the back yard while her mommy was inside making dinner. Suddenly Ginger heard a strange noise. When she went to investigate she found a very handsome dog at her fence, though he was a little bloody he appeared to be very friendly. Ginger watched in awe as this large dog cleared her fence in one jump. After a short time together, the male dog left Ginger to return to his home and Ginger went back in the house, her owner completely unaware of the encounter.
Fred
When Fred's owners returned home from work, they saw that poor Fred looked like he had been in an accident. His toenails were broken and bloody and his mouth was in great pain. Fred was immediately rushed to his veterinary clinic where his wounds were treated. After returning home, the fence that was destroyed had to be replaced, and during that time, Fred's owners contemplated why their dog would suddenly go on this rampage. After his wounds were all healed, Fred's owners asked the veterinarian what she thought of the situation and the explanation seemed surprisingly simple, Fred needed to be neutered. Fred was over a year old now, his hormones were fully developed and he had most likely been driven mad by the smell of a nearby female dog in heat. Fred was neutered shortly afterward, and returned to being a very beloved pet and never again was he tempted by that odd smell again.
Ginger
Several weeks after her encounter in the back yard, Ginger and her mommy were on the couch watching a show when her mommy realized that Ginger's belly was getting very large. Immediately concerned by this, she rushed her to the nearest veterinary clinic. Ginger and her mommy were shocked to hear that she was going to have puppies. Little Ginger, who rarely left her mommy's side and never left the back yard, was pregnant! A quick x-ray showed that Ginger was within weeks of having two puppies; however, her veterinarian became immediately concerned as the pups looked very large. Ginger's mommy was instructed on what to look for as Ginger went into labor and what to do if she became distressed. The big day came, but Ginger was having a very hard time, she was pushing and pushing but nothing was happening. Poor little Ginger was tired and burning out fast. Luckily Ginger's mom knew what to do, so in the middle of the night she was rushed to the nearest emergency clinic. Ginger was taken to surgery right away and both puppies were delivered alive. To prevent anything like this from happening in the future Ginger's mommy opted to have her spayed as well. Ginger and her pups recovered well and Ginger was a wonderful mother. Eight weeks later, as both pups were nearly as large as Ginger; it was time for them to leave the nest. Both pups went to homes were they too became beloved pets.
Although this story has a happy ending not every tale ends with wagging tails. Many unwanted animals in shelters are the accidental offspring of beloved pets, and they aren't always sent to loving homes. Pet overpopulation is not the only side effect of not spaying/neutering. Many of these pets are at great risk of developing cancers and infections to their reproductive organs, are more likely to have inappropriate behavior problems and are even at a much greater risk of being hit by a car (lucky for Fred he obeyed traffic laws).
If you want to help your pet live a long, happy life, please spay/neuter.